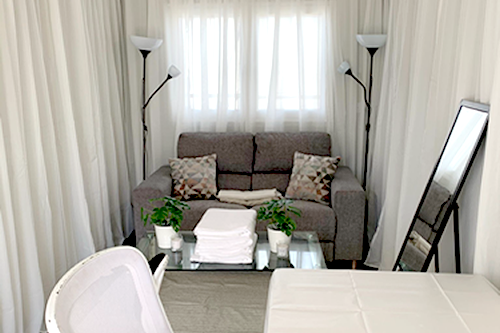 A La-Z-Boy sofa was one of Diana Ross's must-have items when she performed at a festival this summer.
Artist riders are a list of requests performers make for things which will make them feel more comfortable and at home when they are backstage before and after a show. Unusual requests from A-list stars often hit the headlines and range from Katy Perry reportedly issuing a ban on carnations to Lady Gaga allegedly insisting on always having a box of PG Tips on hand when she performs.
For world-famous singer Diana Ross, her rider focused on comfort and relaxation. The superstar, who rose to fame as the lead singer of the Supremes, asked for a comfortable light grey fabric sofa to be placed in her dressing room when she performed at the Cambridge Club Festival last month.
The festival organisers sprang into action and contacted La-Z-Boy UK to see if we had something suitable for the music legend.
We supplied the festival with a Castello two-seater power recliner in light grey, manufactured at our UK factory in Lancashire. The organisers reported that the Motown Queen enjoyed relaxing on the sofa during the day while getting ready for her set.
Adam Morley, head of marketing at La-Z-Boy UK, said: "We were delighted to be able to step in and provide one of our sofas for Diana Ross at short notice. While Ms Ross is famous around the world for her singing, our recliners are known all over the globe for comfort and luxury.
"From one American icon to another, we hope our sofa helped Ms Ross relax, unwind and prepare for her stellar performance at the Cambridge Club Festival."